Smith & Whistle Winter Terrace
by Baileys
Just in time for Winter, we have transformed our Terrace into a cosy outdoor space, where the drinks are served warm and spirits are high. Smith & Whistle's Winter Terrace by Baileys is just outside of Smith & Whistle on Park Lane and across from Royal Green Park. A perfect stop to warm up on your way to Winter Wonderland!
Take your pick from our exclusive Baileys Menu with three extravagant cocktail options, all served with Baileys Original. If you need to warm up, indulge in our luxurious Baileys Hot Chocolate topped with whipped cream, mini marshmallows and chocolate syrup.
What better way to celebrate the season of getting cosy than with a mug of Baileys Hot Chocolate paired with wintery sweets? To satisfy the sweet tooth, we are serving up two delicious desserts made with our favourite spirit. Try the highly recommended Baileys Chocolate Cherry Shake, a Baileys coffee shake with espresso ice cream, chocolate brownie and Amarena cherries.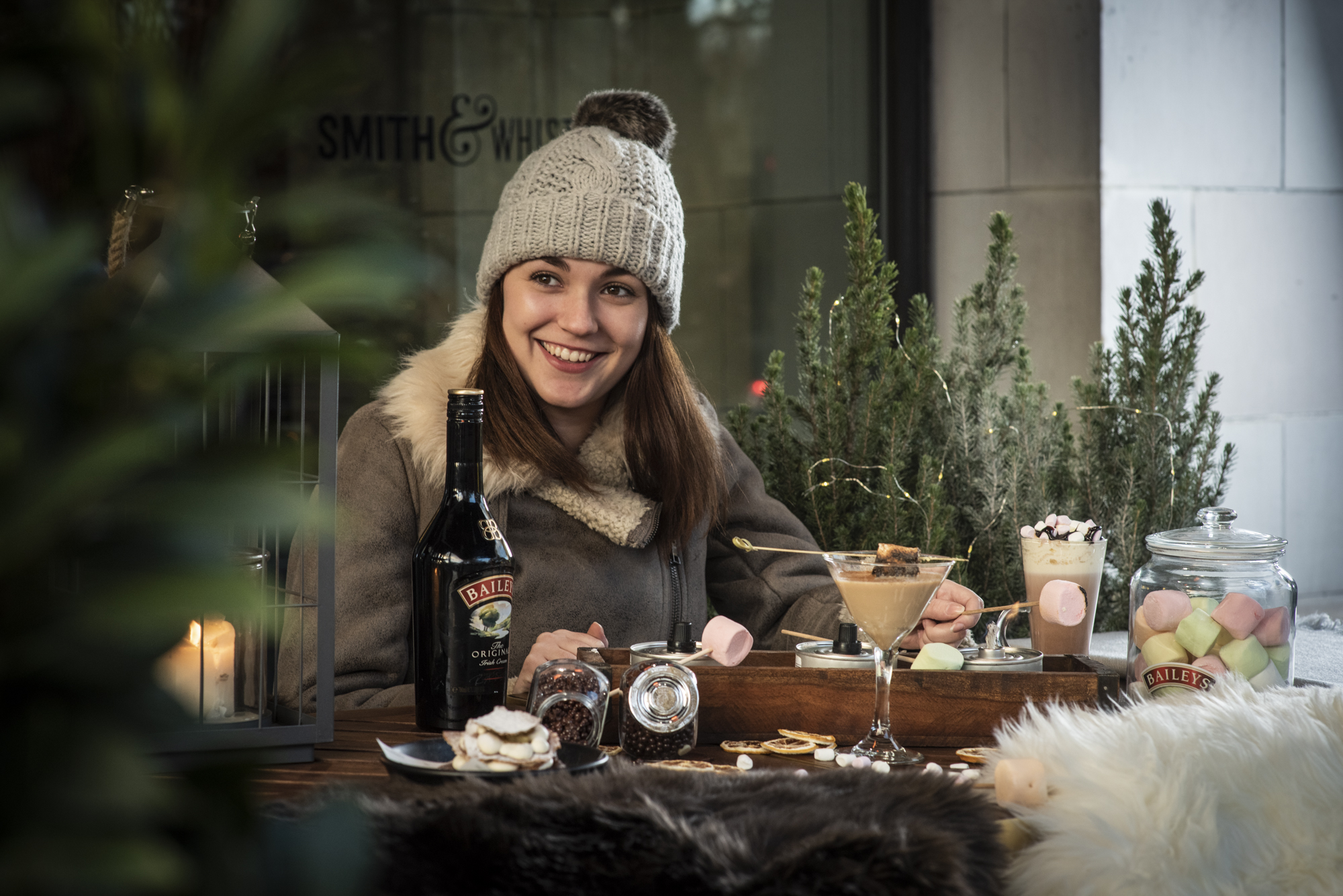 Don't worry about getting cold while sipping on your Baileys Cocktails & Hot Chocolates, we have our chairs covered with thick fur linings and wool blankets to snuggle under.
Reservations: to reserve table, please call +44(0)207499 6321 or send an enquiry to smithandwhistle.parklane@sheraton.com

Monday – Friday

12.00 – 00.30

Saturday

12.00 – 00.30

Sunday

12:00 - 20:00